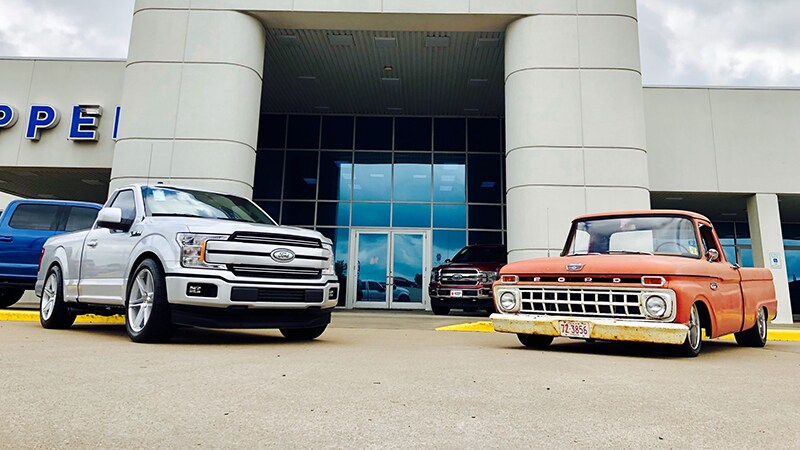 America's best-selling truck the Ford F-150 is the King of Trucks sales for over 42 years.  Appel Ford is proud to offer our Sport Truck F-150 line up much like the Ford Lighting from the '90s to early 2000, it comes with some extensive modifications made to the suspension and frame to improve the handling along with tires, rims, exhaust and shocks (See the list below).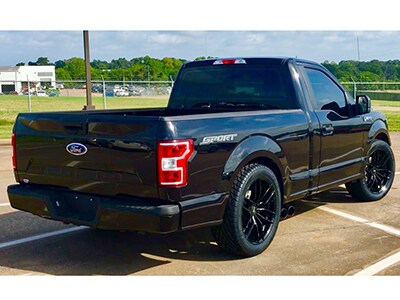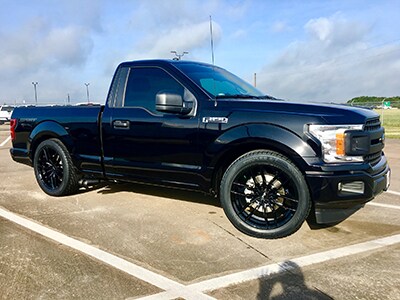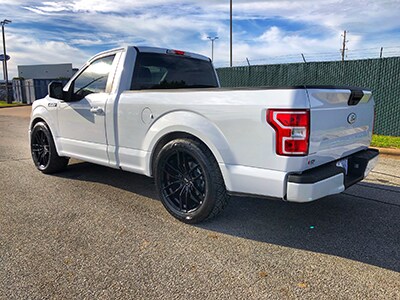 3/5 DROP
Viking Front coil overs
Viking Rear shocks
Nitto 420 Tires 305/45/22
22" Niche or Asanti rim
Rear shock relocation brackets which installs the rear shocks in a factory location but with better angle
Flip kit and VAS traction bars•Both front and rear shocks are double adjustable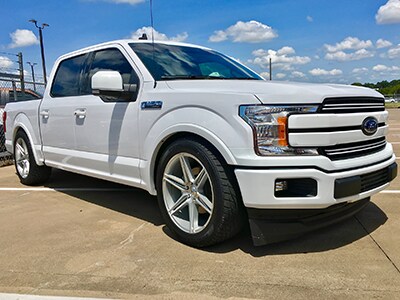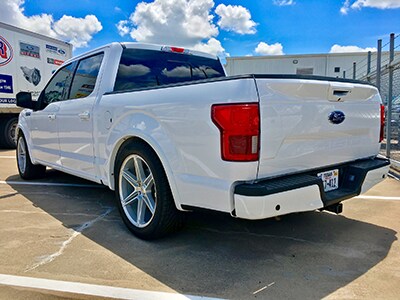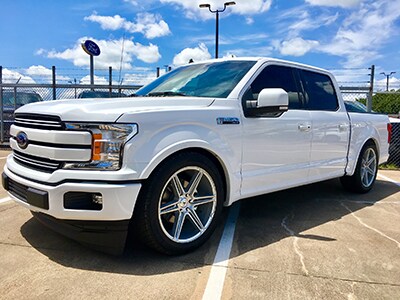 We have chosen the 5.0 Liter V-8 to power the truck as It has the displacement for performance.  Rated at 395 horsepower and 400 lb-ft of torque, the 5.0-liter with a port and direct fuel-injection system to improve efficiency, drivability, and emissions, along with spray-in bore liners to squeeze as much mass out of the aluminum block as possible while enhancing durability.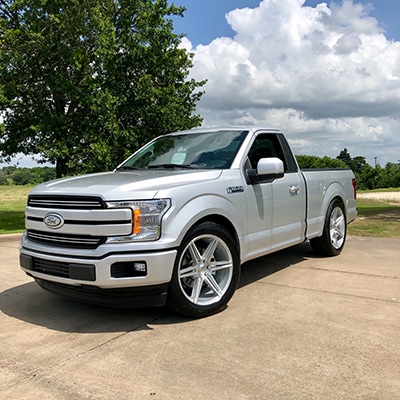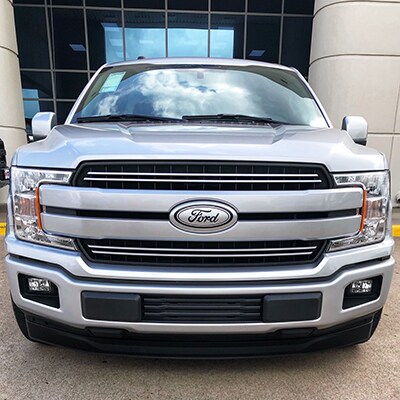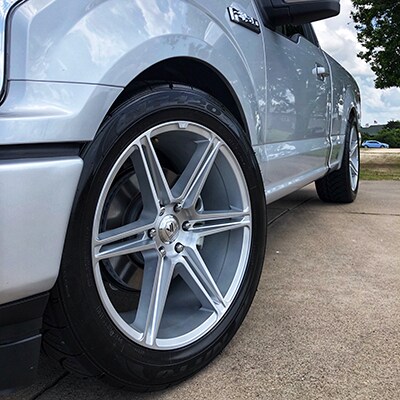 We have equipped it with an MBRP Cat-Back System Race Series 3" Black Series Side Dual Exit has been dyno tested to ensure reliable output and long-term durability but built for performance.
The truck comes equipped with Nitto 420 305/45/22 which is a high-performance tire that are well suited a combination for superb traction and grip in the corners to go with a longer lasting tread-life and a great look. You can choose from either 22" Niche or Asanti rims or you own personal choice of rims.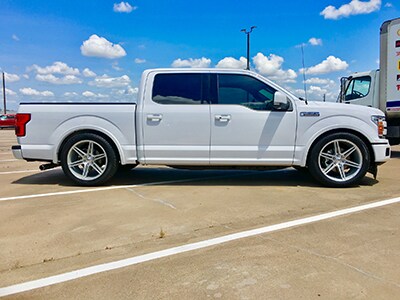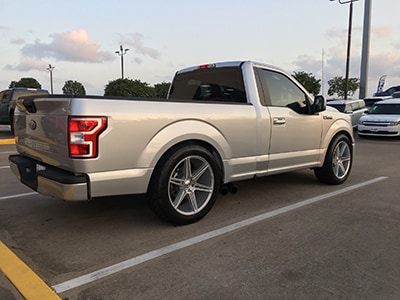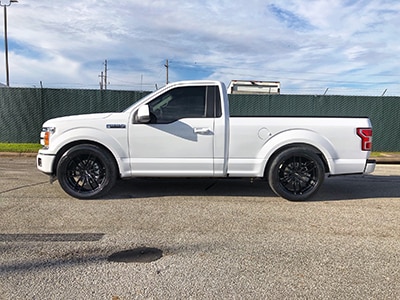 We have added a VAS Specialties Suspension Package and Viking Shocks to give you the best in performance and ride quality, the Viking Shocks with its compression and rebound valving can be independently tuned - hence the name "double Adjustable". We also offer a similar kit with a more affordable shock set-up for unrivaled ride, comfort and performance.



Hours
Monday

9:00AM - 7:00PM

Tuesday

9:00AM - 7:00PM

Wednesday

9:00AM - 7:00PM

Thursday

9:00AM - 7:00PM

Friday

9:00AM - 7:00PM

Saturday

9:00AM - 4:00PM

Sunday

Closed